Texas Weather - *Click images for full screen view
SPECIAL EVENT: On January 15-17, 2007 a Winter Ice Storm hits South Texas. Click here to see images of ice accumulation at Horizontal Heavens Observatory.
Leslie's Birthday Sunrise 9/6/2006.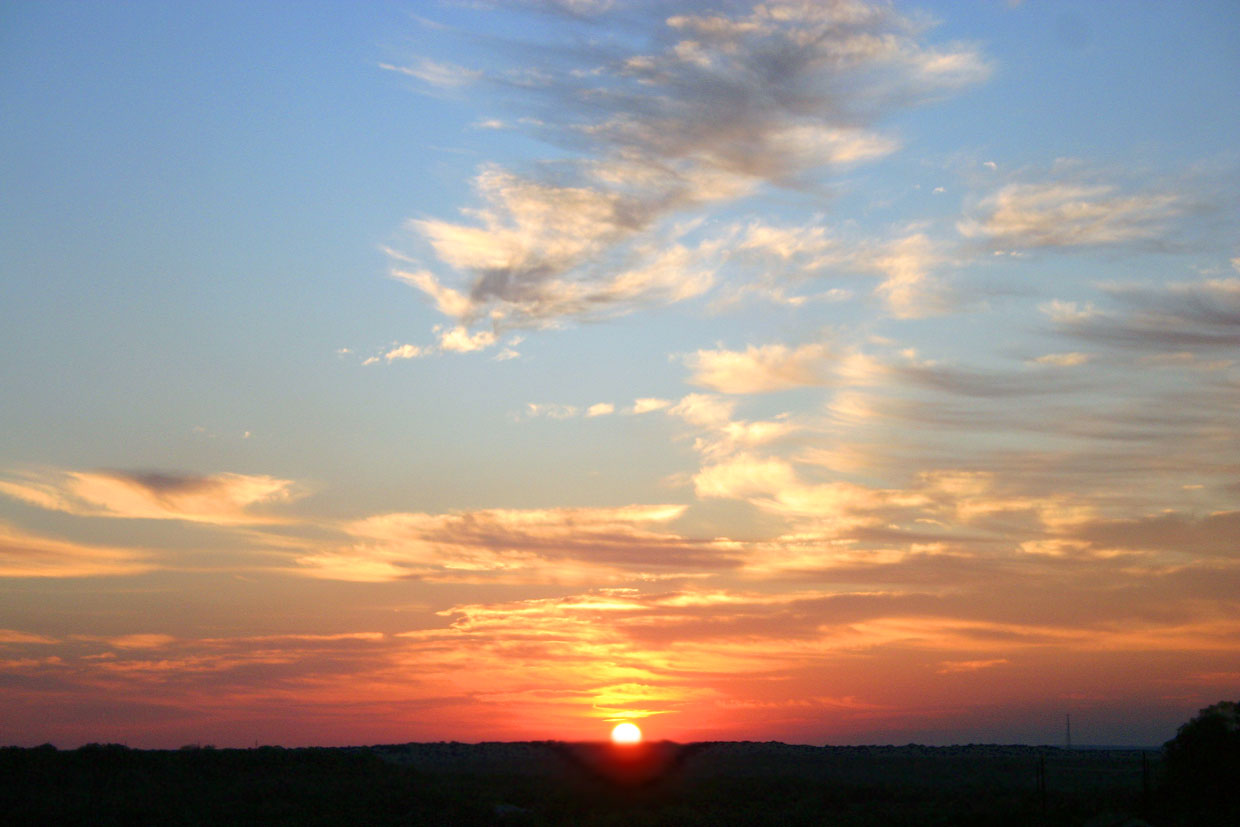 Lightning 4/18/2006. No star gazing tonight!
Lightning on 5/29/2005. So much for stargazing on my birthday!
Sunrise on 9/6/2004. What a nice Labor Day Weekend as far as rainbows and sunrises!
Intense Rainbow on 9/5/2004. Just after a couple of tree huggin' ex- park rangers chain-sawed a bunch of cedar in front of their (our) house. Maybe there is a god?!
(Above) Summer Evening Thunderstorm - Top image single 30sec, 800 ISO, Bottom (1 hour later) 30sec, 1600 ISO. 9-10pm August 19, 2004
(Below) Spring Evening Thunderstorm - The Big Dipper unleashes thunderstorm on south central Texas, 2min, 400 ISO, 8pm March 15, 2004