Sargent #5409 Corrugated Smoother Plane
The #5400 Series of bench planes was very short lived and lasted just 3-years, from 1907 thru 1909. My #5409 also has round frog posts, meaning that this was actually produced as late as 1906 or the very beginning of 1907. The pre-fix #5 signified that these planes were corrugated though this number was NOT on the plane itself. You could only find the 5409 in the Catalog.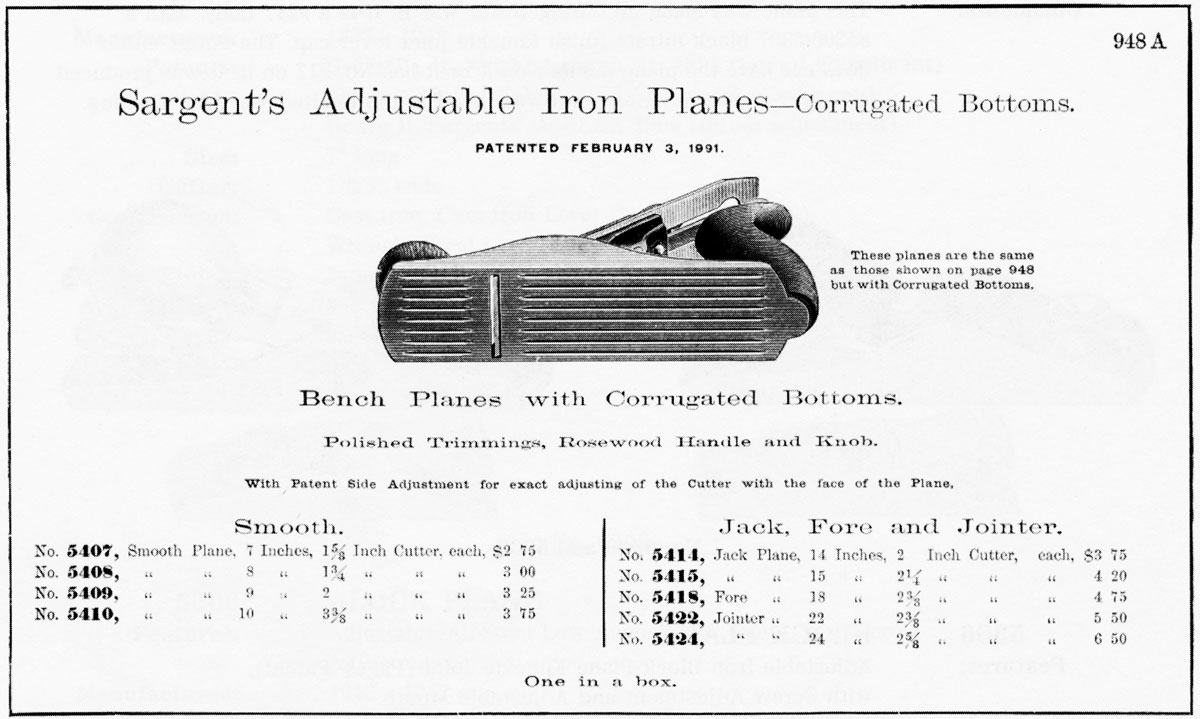 Features Horseshoe Lateral, a thin casting and Rosewood tote and knob. Also note the very early lever cap marked with a DOT along with the plane number.
The second image below shows a period #409VBM for comparison. When they said thin casting they really meant it, also look at the thin area immediately behind the throat where the frog sits.
Below, this knob had been cracked in half and repaired when I acquired it. I ended up having to turn it down with my drill press and sand paper in order to reshape it enough to hide the crack. It refinished quite well.