This is the view from my front porch, looking east. My binoculars, spotting scope, and camera are never far away, and I spend as much time as I can enjoying this scene, and documenting the birds, plants, critters and changing weather photographically.
Sometimes I have access to excellent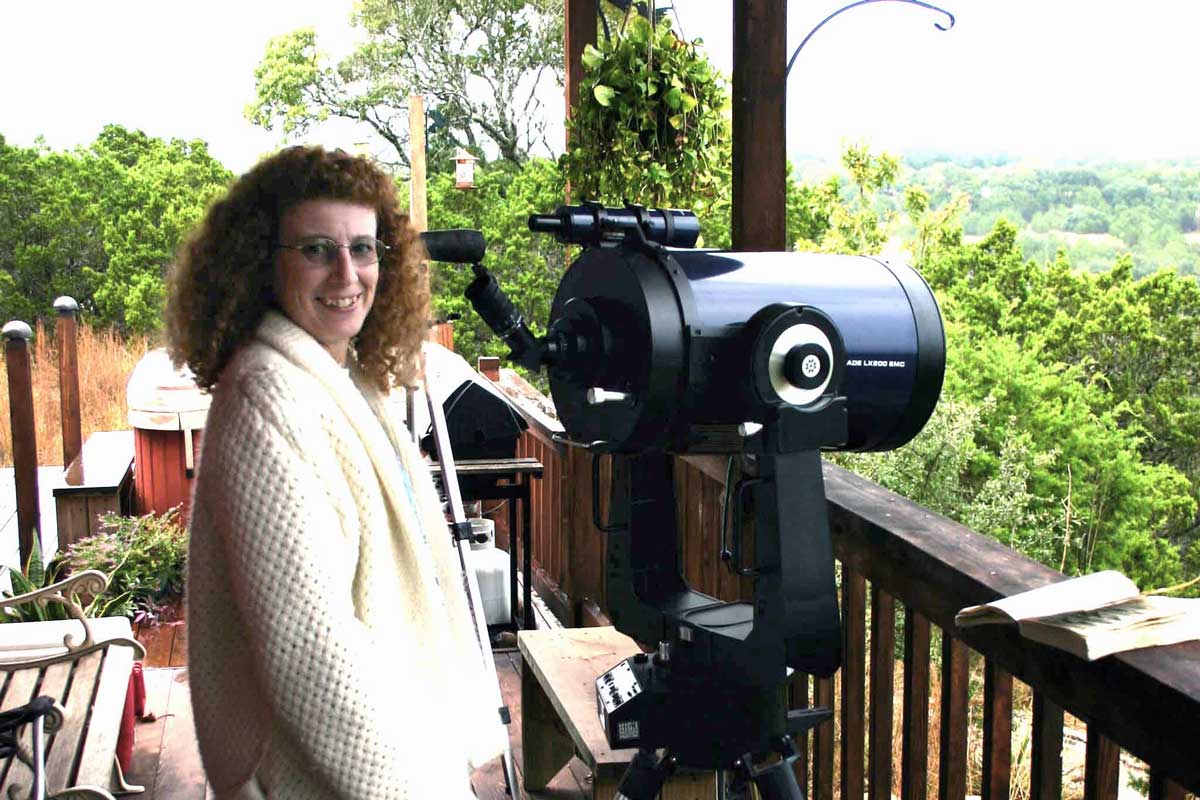 optical spotting scopes as you can see to the left. Actually, we were bored one drizzly weekend and set up our 10" astronomical telescope to see what we could see. We were able to count the tail feathers on some shorebirds 1/2 mile away! For astronomy and astrophotography from our observatory, see Michael's Horizontal Heavens Observatory
My bird photo album is organized by roughly by checklist groups--the Yard Birds page will give you an idea of what you will find on each page. There is also a page for photos from Other Locations. I'm slowly working to document the plant life and critters (mammals, insects, amphibians, reptiles) found on my acre of Hill Country property. Look for the Flitters and Spinners page for bugs, and the Critters & Crawlies for most other animals. A Texas Weather page documents the awesome display Mother Nature frequently puts on.
If you are looking for a particular bird species, and aren't sure what group it fits with, check my Yard List & Index. Not all photos are linked here, but the list will give you an idea of what page to check. Alternatively, the links below will take you to pages with species grouped by when they occur in my yard (summer, winter, migrants, year-round, or accidental).
For more info on me, please see Who I Am
For current weather conditions at my location, see the National Weather Service Forecast for Rural Blanco County, Texas: Local Weather for Leslie's Location