This page includes species found all year long in my neighborhood. Some are routinely seen daily visitors, some take a little bit of luck to find or observe. Numbers may fluctuate with the season: Lesser Goldfinches, for instance, are much more numerous during the winter months, but at least a few individuals are present year round. Northern Mockingbirds can be heard serenading the neighborhood nearly 24/7 in the spring and early summer, but can be difficult to find mid-summer. Observing Great Horned or Screech Owls is nearly always a matter of luck.
Mouse over a photo to see a caption with id, date, and comments. Click on any of the photos below to see a larger image.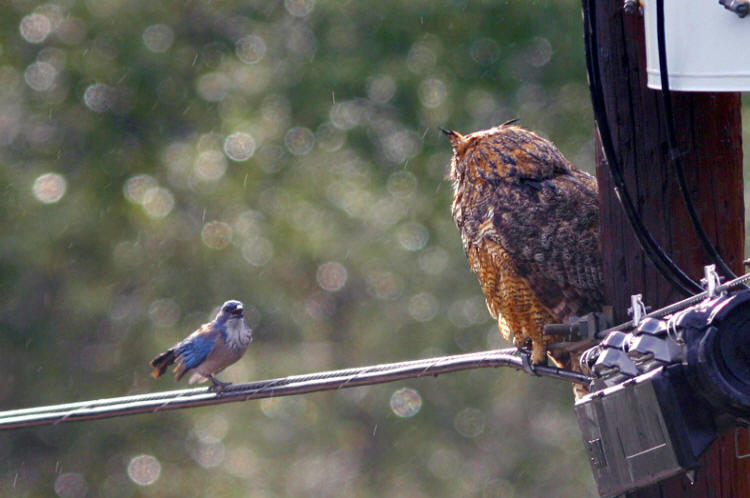 Move your mouse over the photo to see an action sequence!

This site was last updated 10/14/17