Comparison Between My Early ~1900s Sargent Planes, A #422, #418, Plus a Later 418VBM
Picked up another eBay Sargent plane to compare, this time a #422 that is clearly a Type 2 when looking at the base's thing casting, twisted Wright Patent Lever, cross-hatched adjustment knob, Rosewood tote & knob, period Sargent Blade (Oval w/USA centered).
My Dedicated Sargent #422 Plane page HERE.
Below shows how my new-to-me #422 stacks up against my two #418s. All of the next five images are in the same order: #422, #418, #418VBM
(below) Image courtesy of Charles Hegedus showing some of the early types of Sargent Plane beds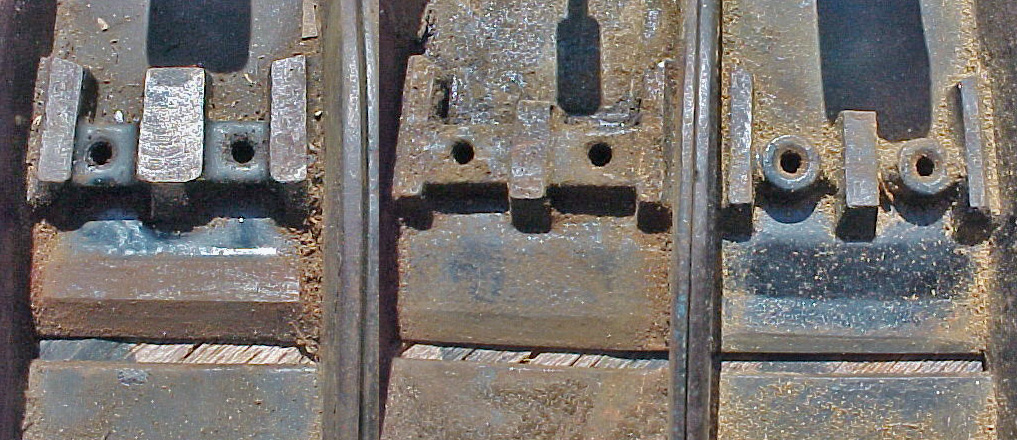 While trying to nail down the heritage of the #418 hand plane that was passed down from my great-grandfather I thought it would be worthwhile comparing my "heirloom" with a #418VBM I recently picked up off of eBay. To the best of my knowledge my first #418 dates to the early 1900s when taking into consideration my great-grandfather's (b.1855) age at the time, a known particular homestead he built, another older Auburn Tool Company 22" Jointer that he owned that dates before 1862-1893 that he also passed down to me, and FINALLY on several characteristics of the plane itself. This plane has NEVER been on the market and has remained in family hands since new. I personally have kept this plane for ~50years.
The #418VBM Lever Cap is Type 3 due to its logo and the presence of two reinforcing ribs underneath. The #418 plain cap version is a Type 2 since the plane number is NOT followed by a dot (p.88, Sargent Planes Identification and Value Guide - David E. Heckel)
While both have "U" shape height adjusting levers, the adjusting screws are different. The 418VBM has straight knurling (Type 3+) while the older 418 has a cross-hatched pattern that appears to only be present in Type 1 and 2 planes (~1906-1909AD)
Totes & Knobs - The #418VBM is made of East Indian Mahogany (shown stripped). On the right, the older #418 Tote and Knob show some wide banding through the remaining finish that appears may be from Rosewood (used from 1887-1909).