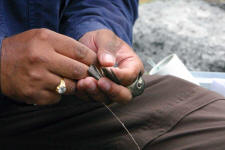 Banding the vireos. Blood samples were taken for genetic testing.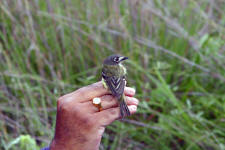 Female Black-capped, banded and ready for release.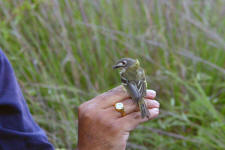 Another ready for release.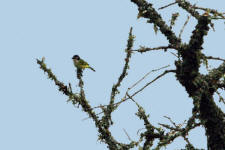 An adult male Black-capped Vireo put on a show for us.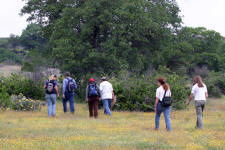 The Bullis field team at Kerr.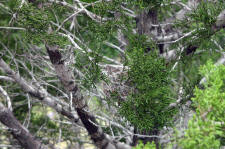 Black-capped vireo nest.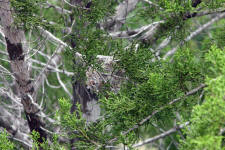 Another view of the hard-to-see nest.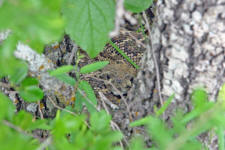 Western Diamondback rattler that startled us.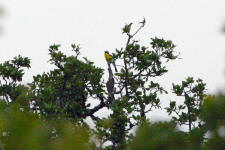 Yellow-breasted Chats were numerous at the WMA.